Back to landing page
Wrap your e-shop in a modern and responsive template that adapts to any device. Our timeless Luma e-commerce template combines style and functionality to make your online business thrive. Set yourself apart from the rest and try a different and better template in terms of appearance.
What does the template look like?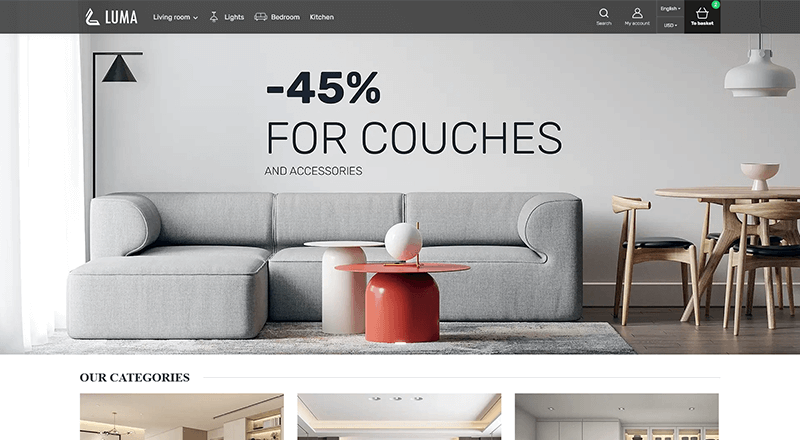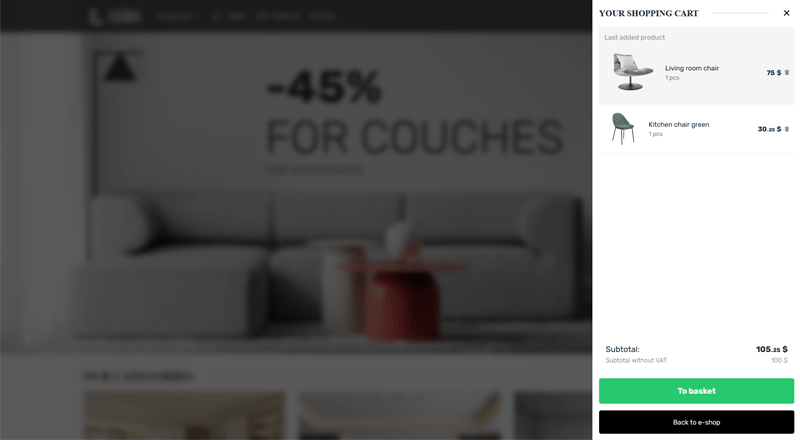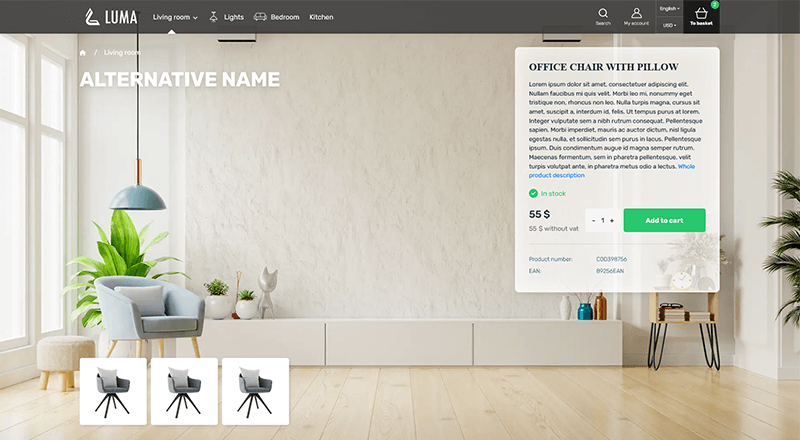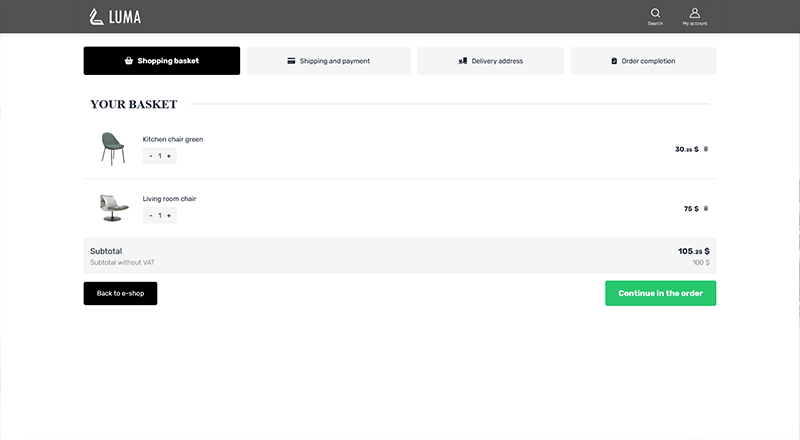 What does the template do?
Image, widescreen slider
Image categories with the option to insert a caption
Horizontal menu
Option to insert individual background in product detail see quick view of template
Responsive template
Clear ordering process
Template preview
To install this template please log-in
Prices are shown without VAT